The Sisterhood Foundation strives to support women and girls at all stages in their lives. By committing to various projects we intend to have a positive impact on the lives of as many girls and women as possible.
With the help of our Indian partner Ma Foi and their trust, The Sornammal Educational Trust, the Sisterhood Foundation has, since 2014, supported women entrepreneurs to start their own businesses through small investments, training and education. Not only does this work help women gain self-sufficiency and self-confidence but it means they can provide for their families and become role models for the next generation. The wider ripple effects have meant that 150 women are now in employment.
The revolving fund awards small loans to entrepreneurial women at an interest of 6% per annum. The interest income is then re-invested in the training and educating of the women. The repayment period ranges from 12 – 24 months and then re-paid money is re-invested in similar enterprises, thus increasing the number of women we support, and a sustainable method of investment in the community.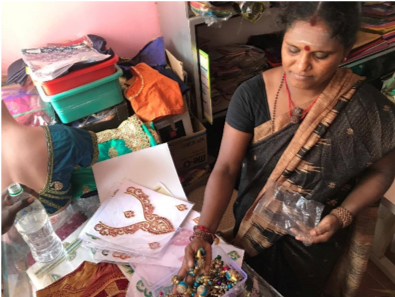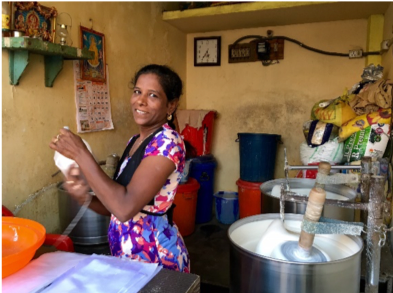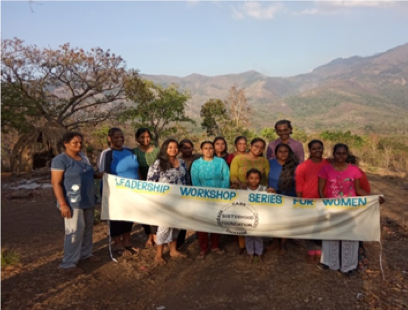 Women's Leadership Program
In 2017 we began a three-day Sisterhood leadership retreat, equipping women with the tools to advance in their careers. The course is intended to both support and create changemakers by providing perspectives, skills and networking connections and this year we had 13 participants from NGOs.
We have also established a 700 sq. feet on-site leadership training centre at kalrayan hill in salem district. This centre can provide technical and entrepreneurship skill training for 2000 women and youth and aid the establishment of self-employed individuals or group enterprises.
English is a vital skill when creating new opportunities and gaining choices.
We have partnered with 5 girls' schools and NGOs to provide 350+ students with comprehensive English language teaching to give them a competitive advantage when going into the workplace or further study.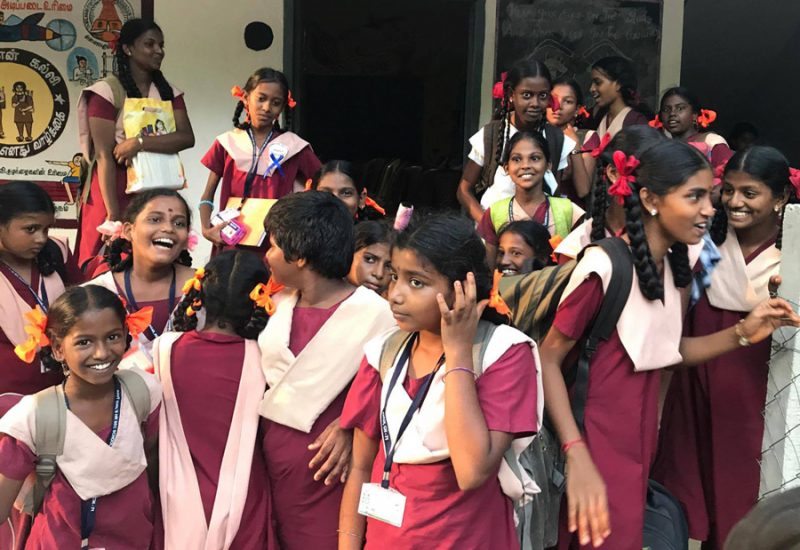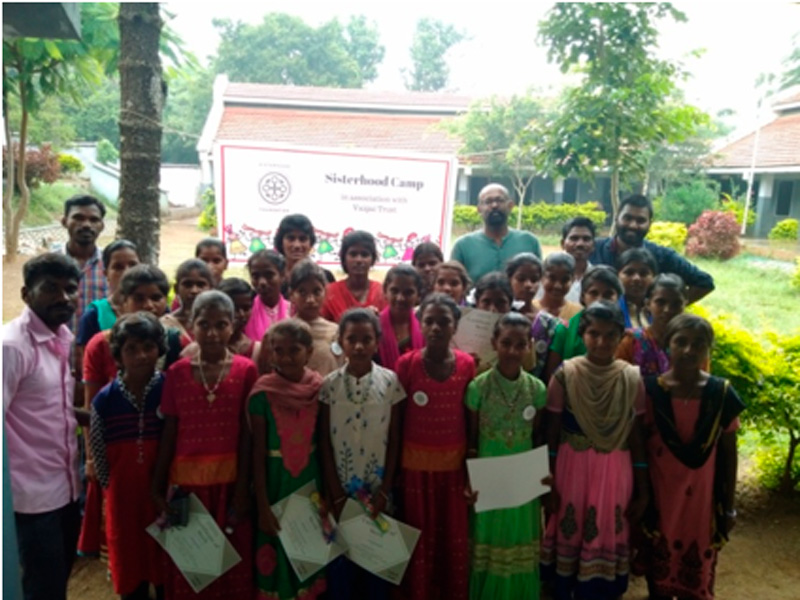 Sisterhood Foundation is currently supporting a school with an attached hostel for girls, that is providing a supportive environment for the young women to fully pursue their educations. We pay salaries for two teachers and have also supplied English and Maths materials.
It is often the case that in poor slum areas, a son's education is prioritized over the daughter, to address this, Sisterhood Foundation has been providing more than 100 scholarships annually, to give young teenage girls further college education.¨
Not only are the girls given financial assistance, but they are also provided with monthly training programs which cover topics like: leadership, finance, entrepreneurship and politics. In the academic year 2018-2019, we supported 121 college girls. Our work with them will continue until they finish college.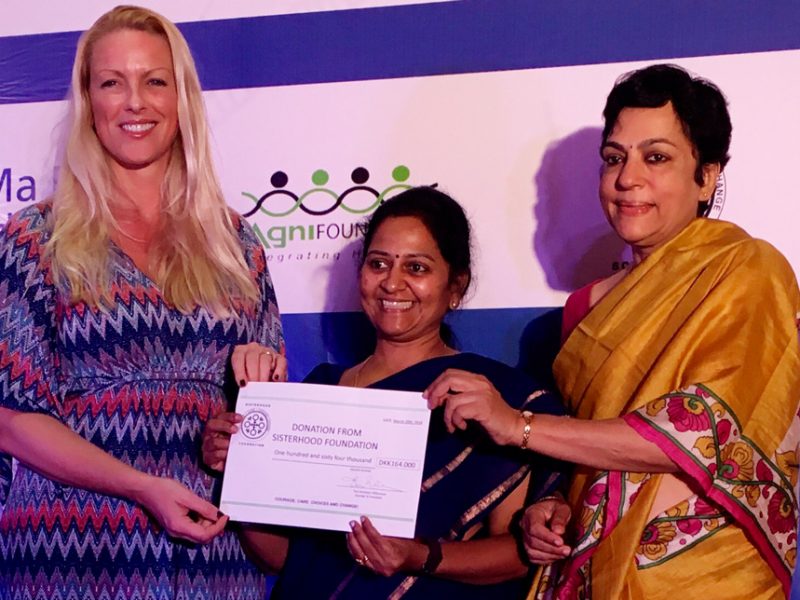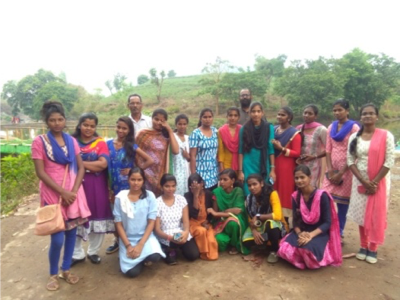 To ensure greater positive impact on the educational advancement of young girls and women, in 2018, Sisterhood Foundation hosted three 3-day residential camps to continue the learning journey of young women. These values-based camps empower the female students with practical skills and encourage their further self-development.
To help recent graduates successfully transition into the workplace, we are running an Employment Program for two arts and science women's colleges. The training runs for three days and reaches over 600 students in their second and third years, developing their communication, motivation and team-building skills.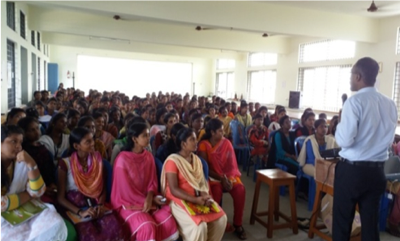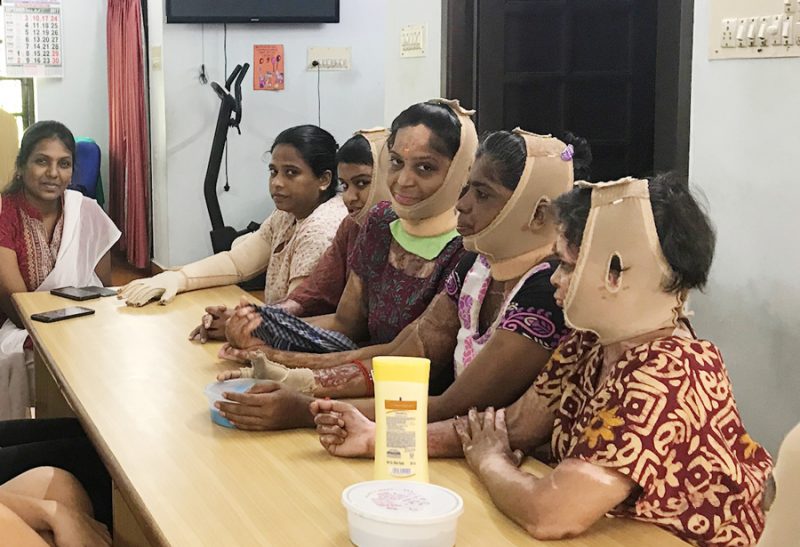 'The International Foundation for Crime Prevention and Victim Care'
Sisterhood Foundation has, since 2017, supported survivors of domestic violence, specifically female burn victims, and is paying the salaries of five full time staff at the care centre, who tirelessly work to rehabilitate and rebuild the lives of the victims and re-unite them with their children.
PCVC is a not-for-profit that began its work in 2001 and provides both emergency support and long-term rehabilitative support to women and children affected by domestic and inter-personal violence. The foundation ensures a survivor-centric approach, so that the women drive the process. The centre also runs prevention programs educating students about healthy relationships and stopping sexual harassment.
Two of our volunteers, Therese and Christian, spent 4 days at the PCVC centre in September 2017 and describe: 'They all agreed that PCVC gave them their hope back, gave them the love and care they needed and they were also thankful for a lot of new friends, who also are a big part of their recovery as they all have been through the same experience.'
Women's Health Sanitary Program
Sisterhood Foundation has organized an awareness program for adolescent girls and women's in the villages of Nilakottai block, regarding Safe Menstrual Hygiene.
There is an absence of guidance, facilities, and materials for schoolgirls and menstruation is still considered taboo. With better education we can ensure safety and hygiene.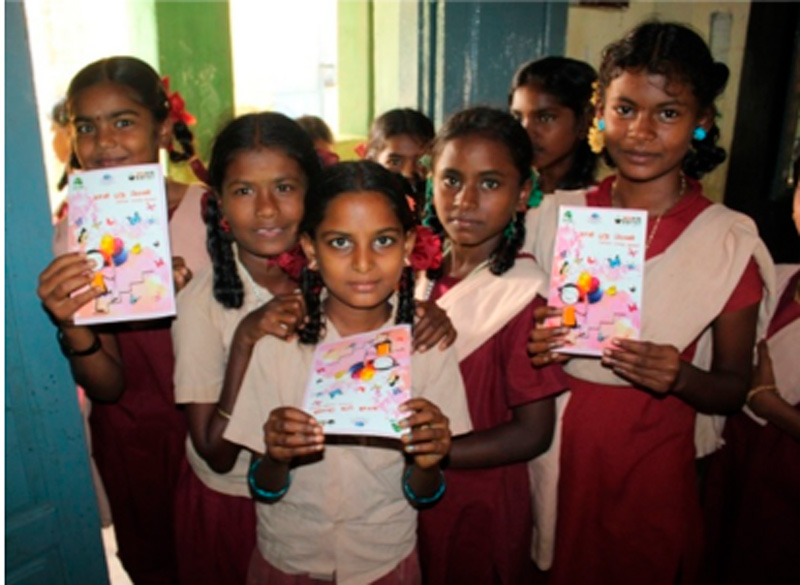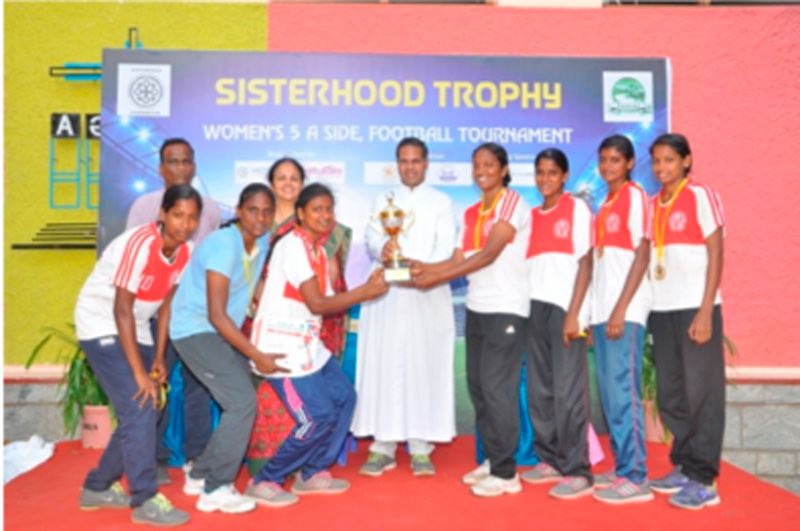 Women's Day Football Tournament
International Women's Day (IWD) is celebrated on March 8 every year. It is an opportunity to celebrate women and further promote the importance of their economic, political, and social empowerment.
Sisterhood Foundation this year conducted 5-a-side football tournament for 12 women's football teams, with Women Achievement Awards being given to two coaches.
Since 2017, Sisterhood Foundation has been providing help to a small girls' orphanage in Chennai which currently hosts 27 girls aged from 3 to 15.
We supported the orphanage with an initial donation of mattresses and blankets, after our volunteers realised the girls were sleeping on simple metal beds.