The Sisterhood Foundation strives to support women and girls at all stages in their lives. 
By committing to various projects we intend to have a positive impact on the lives of as many girls and women as possible.
With the help of our Indian partner Ma Foi and their trust, The Sornammal Educational Trust, the Sisterhood Foundation has, since 2014, supported 70 women entrepreneurs to start their own businesses through small investments, training and education.
Not only does this work help women gain self-sufficiency and self-confidence but it means they can provide for their families and become role models for the next generation. The wider ripple effects have meant that 150 women are now in employment.
The revolving fund awards small loans to entrepreneurial women at an interest of 6% per annum. The interest income is then re-invested in the training and educating of the women. The repayment period ranges from 12 – 24 months and then re-paid money is re-invested in similar enterprises, thus increasing the number of women we support, and a sustainable method of investment in the community.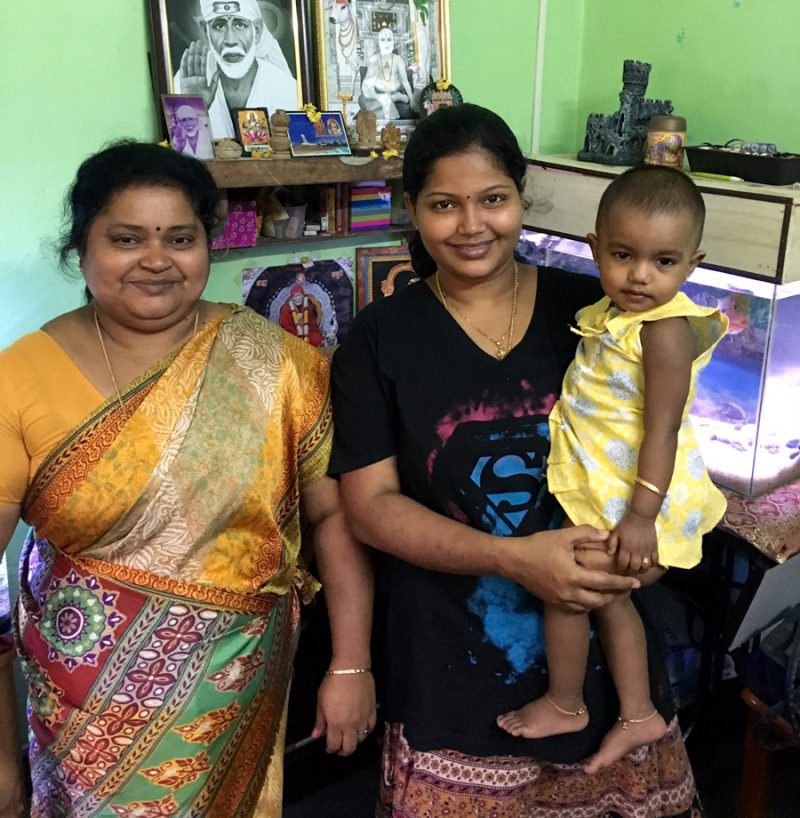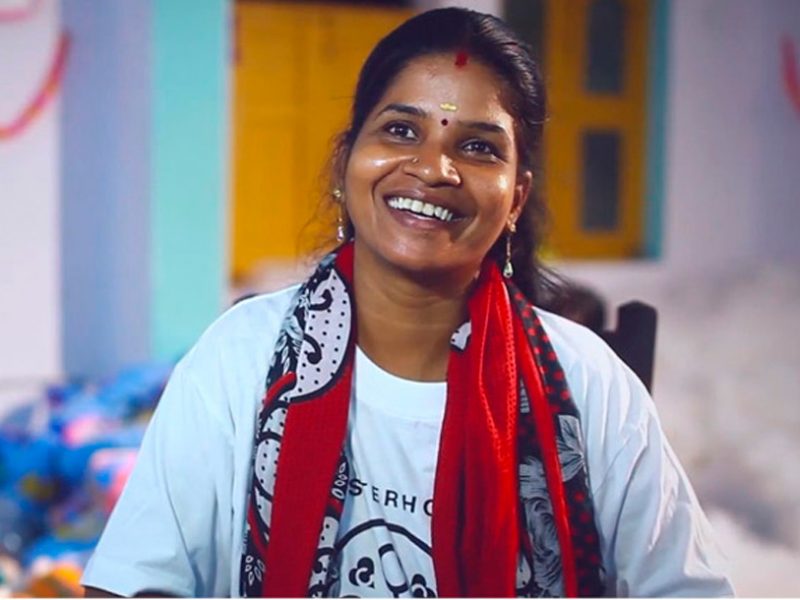 Women's Leadership Program
In 2017 we began a two-day Sisterhood course, equipping women from the poorest areas of Chennai with the tools to advance in their careers.
Having empowered 13 women in 2017, the course continues in 2018 and is intended to both support and create changemakers by providing perspectives, skills and networking connections. We will also be establishing an on-site leadership training centre in a tribal village to expand the reach of the program.
English is a vital skill when creating new opportunities and gaining choices.
We have partnered with 6 girls' schools and NGOs to provide 600 students with comprehensive English language teaching to give them a competitive advantage when going into the workplace or further study.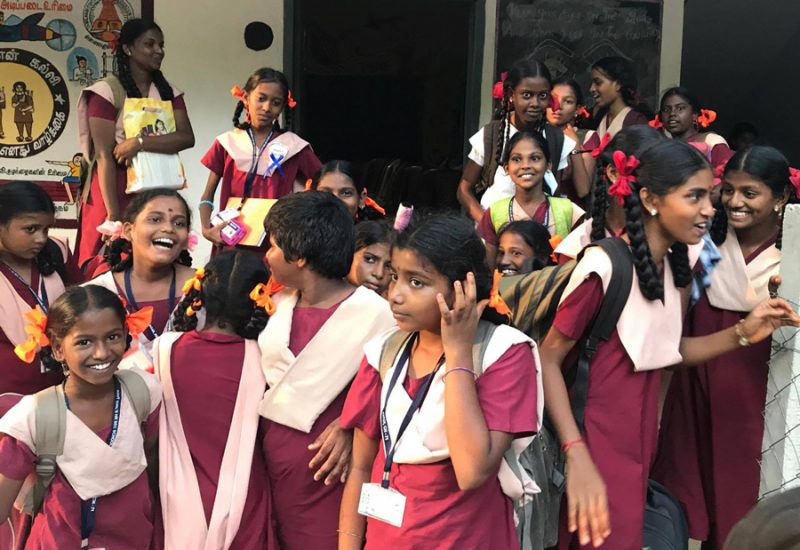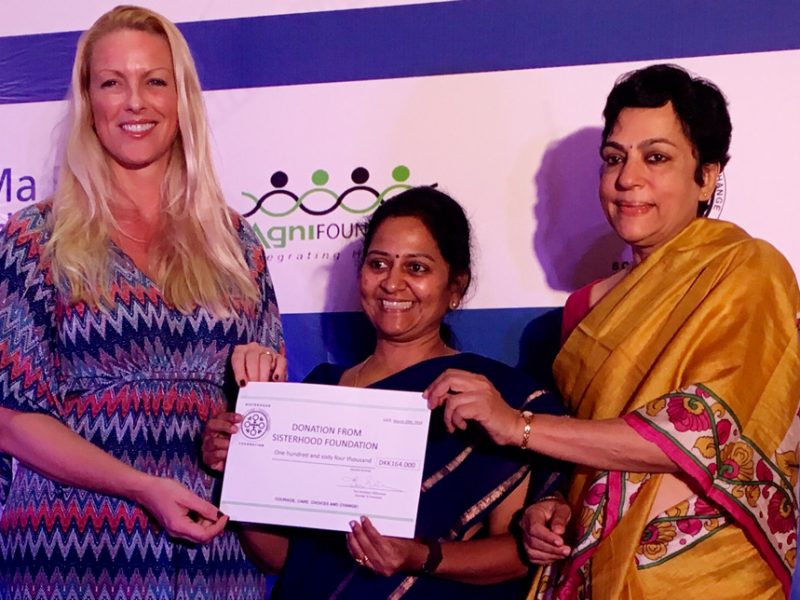 It is often the case that in poor slum areas, a son's education is prioritized over the daughter, to address this, Sisterhood Foundation has been providing more than 100 scholarships annually, to give young teenage girls further college education.
Not only are the girls given financial assistance of 5000 rupees, but they are also provided with 100 Hrs of training programmes to equip them for education and further study and a residential camp. Through the foundation, there are currently about 118 college girls being supported. Our work with them will continue until they finish college.
Skillz on Wheelz continues to build on its success as the first project of its kind in India, aiming to empower women from remote villages who have previously had no access to technology. It has the potential to touch and transform the lives of nearly 2,500 girls and women in a four-year period.
Sisterhood Foundation has invested in a van equipped with 12 laptops, an LED TV, audio visual capabilities, a scanner, printer and internet with power back up facilities. This van then drives out to areas of the country which do not have access to these kinds of devices and acts as a mobile tech classroom.
Given the increasingly online nature of the modern world, we see this project as a vital step in giving women the skills they will need to thrive in the future workplace.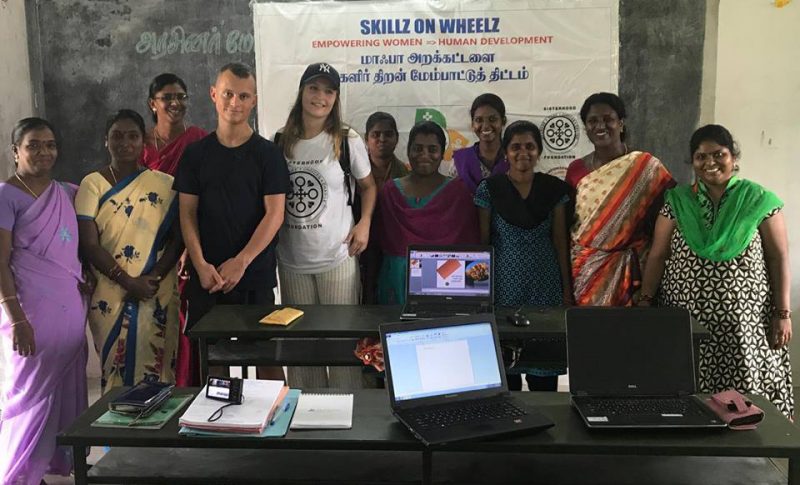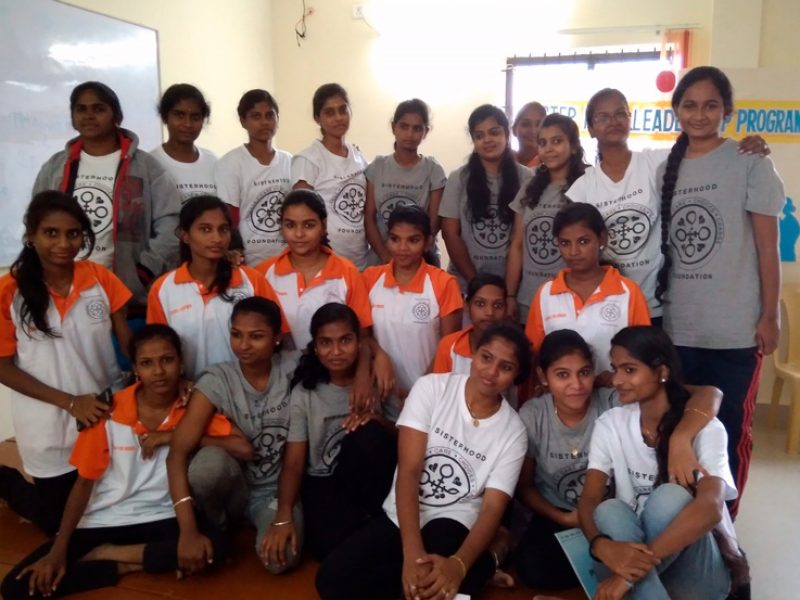 To help recent graduates successfully transition into the workplace, this year we have introduced a new Employment Program.
100 university students will be selected and participate in 100 hours of a specially developed training program every year to boost employability.  This also involves a volunteer program for the students.
'The International Foundation for Crime Prevention and Victim Care'
Sisterhood Foundation has, since 2017, supported survivors of domestic violence, specifically female burn victims, and is paying the salaries of four full time staff at the care centre, who tirelessly work to rehabilitate and rebuild the lives of the victims and re-unite them with their children. 
PCVC is a not-for-profit that began its work in 2001 and provides both emergency support and long-term rehabilitative support to women and children affected by domestic and inter-personal violence. The foundation ensures a survivor-centric approach, so that the women drive the process.  As well as comprehensive burn care and psychological support, the centre is also responsible for prevention programs educating students about healthy relationships and stopping sexual harassment in the workplace or public spaces.
Therese and Christian spent 4 days at the PCVC centre in September 2017 and describe first-hand: 'Some of the women had been staying at the centre for 10 months, and others for only 1 month. We asked them about their expectations of the program and how it has helped them so far: They all agreed that PCVC gave them their hope back, gave them the love and care they needed and they were all very thankful for a lot of new friends, who also are a big part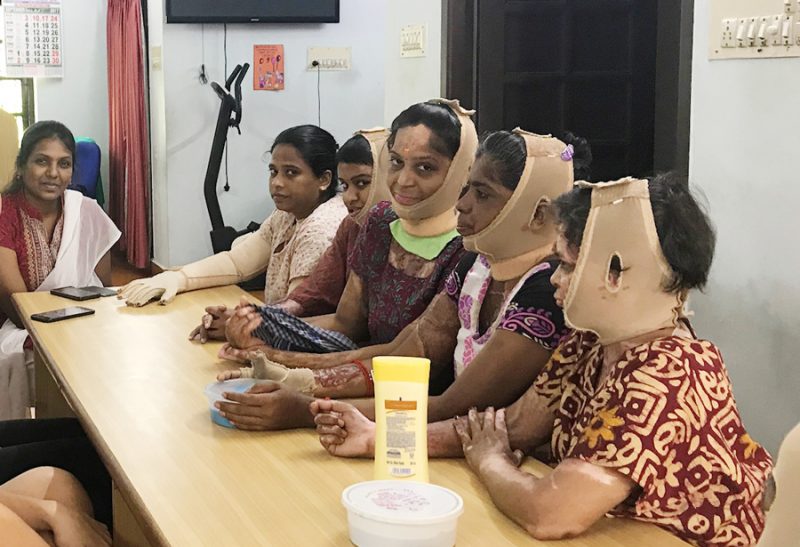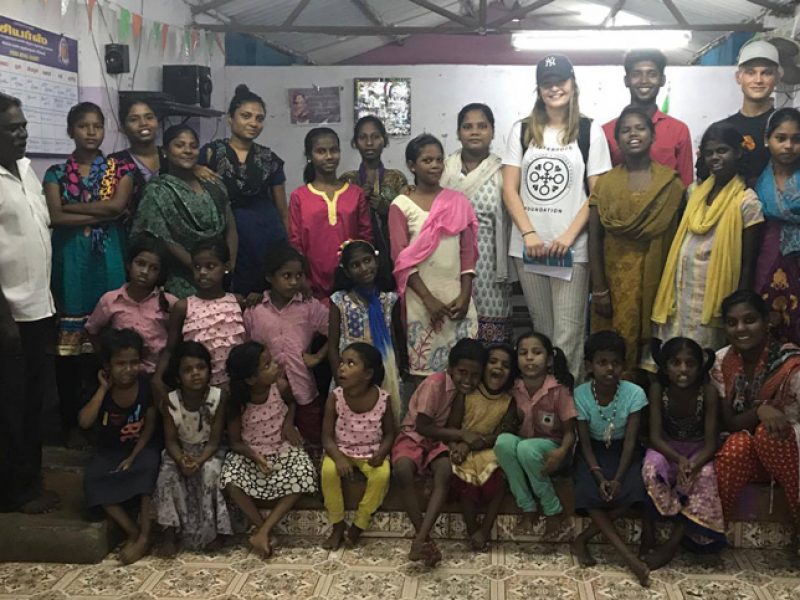 Since 2017, Sisterhood Foundation has been providing help to a small girls' orphanage in Chennai which currently hosts 27 girls aged from 3 to 15.
We supported the orphanage with an initial donation of mattresses and blankets, after our volunteers realised the girls were sleeping on simple metal beds. We look forward to continuing our close work with the orphanage.